Mike Flannagan '68 hosted the 13th triennial (+1) reunion of the
Bitburg High School in beautiful sunny Rockland, Maine.

We stayed near the middle of town at the Trade Winds Hotel
within walking distance to everything.

About 30 brats & spouses showed up from
the classes 1963 through 1969.


Sharyn
Collins
Holmes

Kathryn
Wilson
Torres

Linda
Leonard
LaChance

Jerry
Donley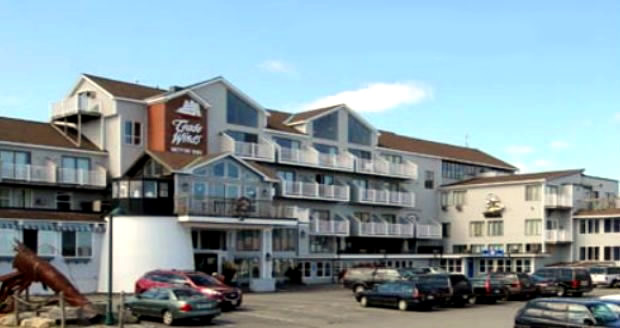 Kathie Wilson Torres '63 made a quilt out of past reunion
t-shirts. The quilt was raffled at the reunion.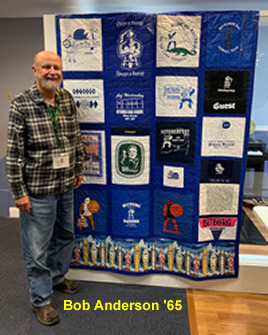 The proud new owner.